Latest News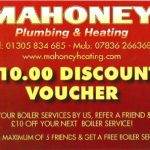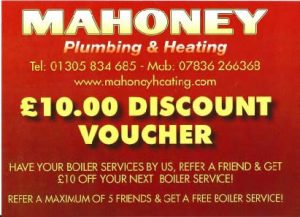 Receive a £10 discount on your next boiler service if you recommend a friend to have their boiler serviced by us and we carry the work out.
Recommend up to 5 friends/referrals and get a free boiler service.
1 Referral = £10.00 off next service
2 Referrals = £20.00 off next service
3 Referrals = £30.00 off next service
4 Refferals = £40.00 off next service
5 Refferals = Next Boiler service free of charge
At the same time let us give you our free expert advise on how to upgrade your central heating system to save you money.
After running a successful business in Herts, Beds and Bucks for many years, Mahoney Plumbing and Heating has now relocated to Dorset. Continue reading →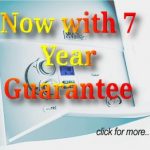 We are now giving a 7 year guarantee on Valliant Boilers.
Why not take advantage of this great offer today and call us for a no obligation quote.
Payment Methods

We now accept all major credit and debit cards;

We also accept which can be paid online